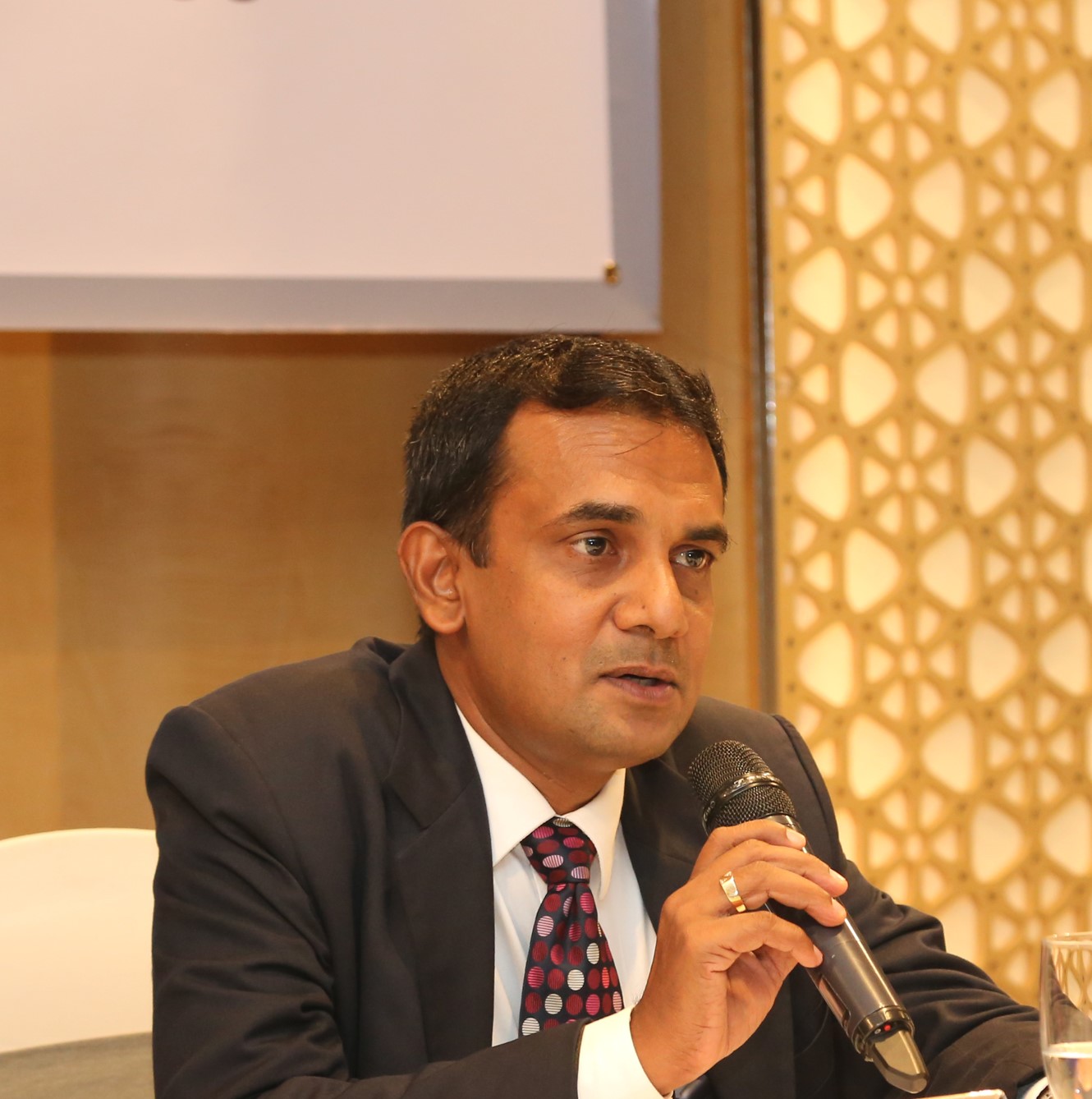 Message from the President
It is with great pleasure that I release this message to the official web-site of Sri Lanka – Maldives Business Council of Ceylon Chamber of Commerce.
This is a 10 years old Business Council which was established under the Ceylon Chamber of Commerce and has a membership of 110 companies which are into diversified business activities. The ultimate objective of the Sri Lanka -Maldives Business Council is to be a strength and a supporter to the member companies to promote their trade and other businesses operations between Maldives and Sri Lanka. I believe that the Council web – site will be a useful marketing tool for all the member companies forbroadening their business interests.
I take this opportunity to wish success to members of the Council in their business endeavors between two countries.
DevindaLorensuhewa
President
Sri Lanka – Maldives Business Council
ABOUT SLMLBC
The Sri Lanka – Maldives Bilateral Business Council, the 19th Bilateral Business Council under the aegis of the Ceylon Chamber of Commerce was launched on 25th May, 2007. The need to establish the Sri Lanka – Maldives Bilateral Business Council originated following a recommendation made at the Sri Lanka – Maldives Joint Commission held in 2006. The prime objectives of the Council are promotion of trade/ investment, services, tourism and joint ventures between Sri Lanka and the Republic of Maldives.
Objectives
To promote trade in goods, tourism and other services between Sri Lanka and The Maldives.
To promote investment from the Maldives to Sri Lanka and encourage the establishment of joint ventures in Sri Lanka with investors from The Maldives.
To exchange information on trade and investment with the appropriate authorities and institutions in The Maldives.
To recommend to the Standing Committee 'A' (STC 'A') of the Ceylon Chamber of Commerce proposals to be made to the Governments of Sri Lanka and or The Maldives to promote bi-lateral trade and investment.
To serve as a recognized representative of business sector interests in Sri Lanka in matters concerning business relationships with France
To conduct joint meetings with the Maldivian business organisations in Sri Lanka and in the Maldives
To attend to any matters that would be incidental or conducive to attaining the above objects.
The launch of the Council took place during the visit of Hon. Mohamed Jaleel, Minister of Economic Development and Trade of Maldives.